Background
The Gabriel Caruana Foundation manages the artistic programme of The Mill – Art, Culture and Crafts Centre since 2015. The Mill was opened by artists Gabriel Caruana and Mary Rose Caruana in June 1990. Thus 2020 marks its 30th year as an independently artist-run arts centre. As a Foundation, we recognize the importance of this milestone in Malta's art and cultural history. The Mill's significance is noteworthy in terms of its contribution to modern and contemporary art, culture and crafts, it being one of the first and longest-standing independent artist-run arts centre in Malta, making it a contemporary to a global movement of such centres and having afforded a space to numerous Maltese and international artists and creatives to develop and showcase their artistic expression.
Research
Art Historian Dr Nicola Petroni has been engaged by the Foundation to carry out research that will delve into the origins, aims, activities and events carried out at The Mill – Art, Culture and Crafts Centre over the last 30 years. Dr Petroni is carrying out a process of interviews and archival research, including organisation, digitization, analysis and presentation.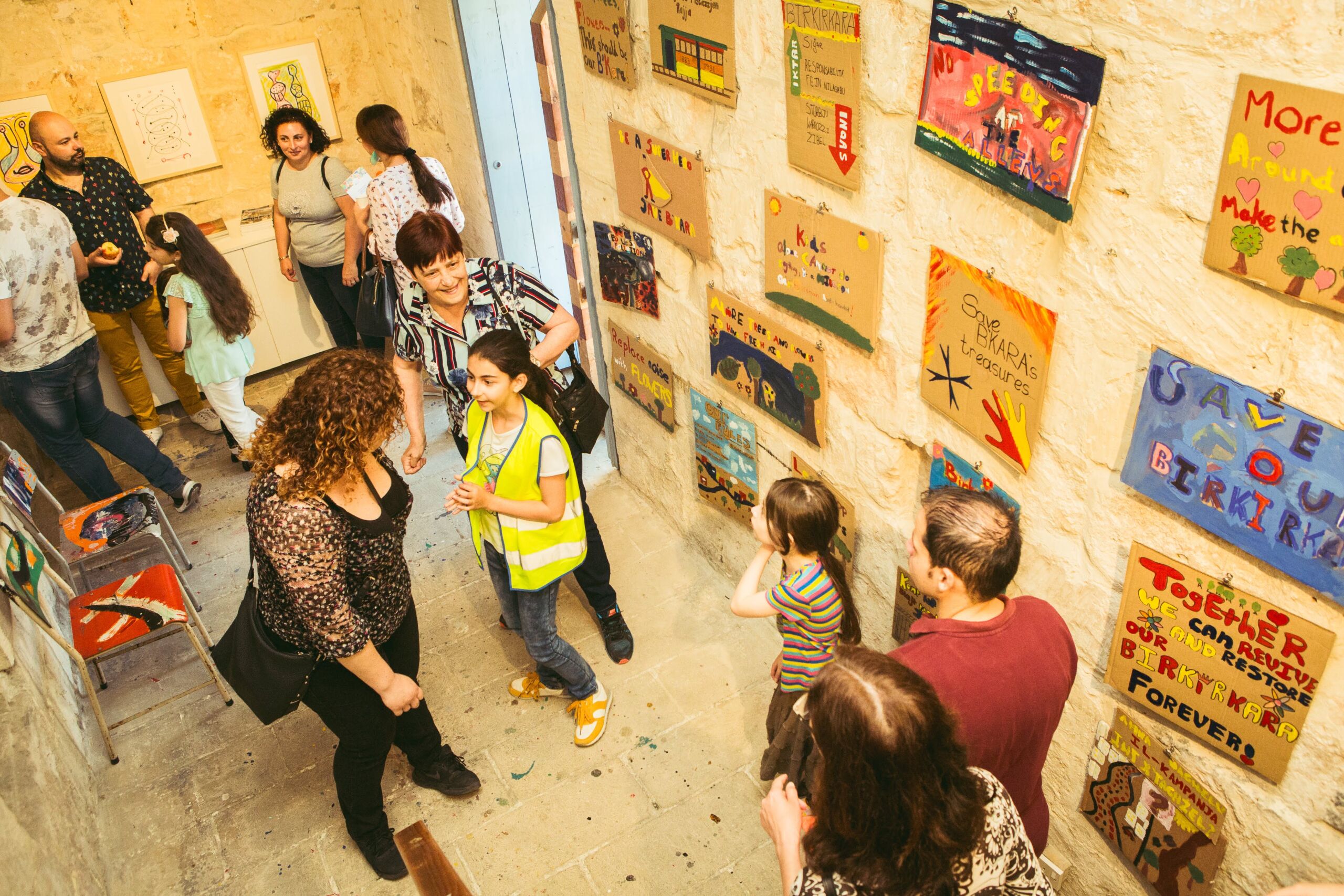 Community Call – Tell Us Your Stories!
As part of the 30@20 – the Mill project, we are seeking different ways of understanding and promoting the tangible and intangible artistic and cultural heritage of The Mill – Art, Culture and Crafts Centre which holds many untold stories. We're collecting photos, information, memories and experiences of anyone who joined Gabriel Caruana and Mary Rose Caruana and the Foundation as a friend, artist, visitor at The Mill.  If you have any material that you would like to share with us, drop us a line at outreach[at]gabrielcaruanafoundation[dot]org.
Terms and Conditions
We will be sharing these memories through a variety of channels, on our social media, press releases, as part of an online exhibition and in a publication. We will always add your name and surname when we share this material. However should you wish to remain private do let us know. In case of images submitted please let us know who took the photo so we can properly credit the photographer.
Funding support
This project has been funded through the Voluntary Organisations Project Scheme managed by the Malta Council for the Voluntary Sector on behalf of Parliamentary Secretary for Youth, Sports and Voluntary Organisations within the Ministry for Education and Employment. This project reflects the views only of the author, and the MEDE and the MCVS cannot be held responsible for the content or any use which may be made of the information contained therein