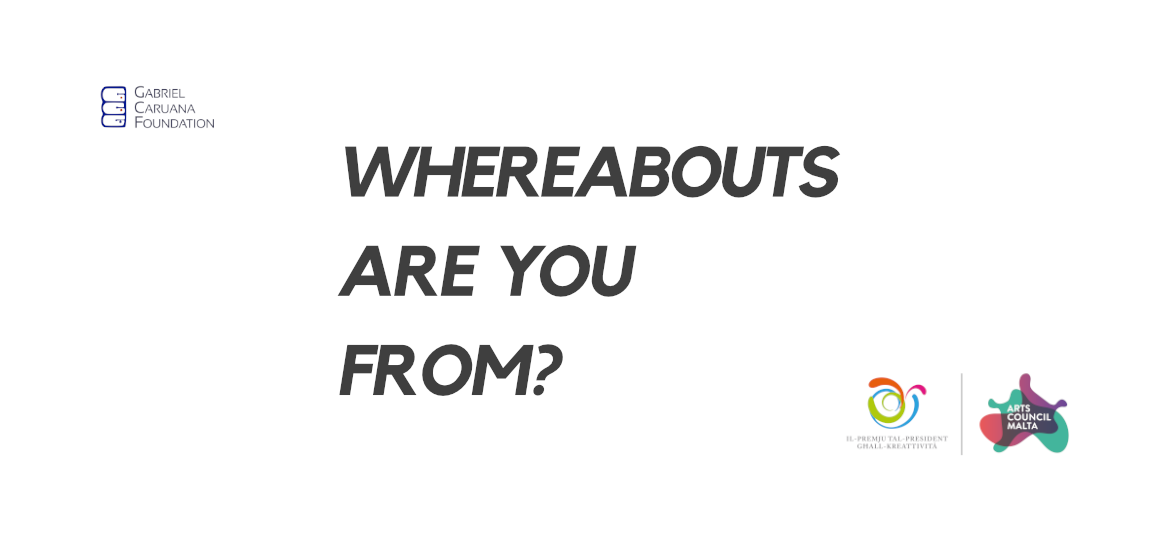 One of the founding life lessons that Gabriel Caruana shared was how people are the life and soul of art, culture and creativity. He immersed himself around family, friends, locals, strangers and foreigners; to create, exchange and engage. Whether this was to develop Carnival floats, or set up temporary installations, or develop large scale murals and public art, or open an artist run centre 30 years ago, Gabriel always believed in the power and energy of people and the need to connect and share. 'Whereabouts are you from?' was a key phrase Gabriel used as a means to stir up a conversation. He was genuinely interested in people, in connecting and sharing his art but also encouraging people to create. From commuting on a bus or sitting outside The Mill, 'Whereabouts are you from?' would instantly strike up a conversation with complete strangers. This attitude towards engaging with different communities is a constant inspiration in our work at the Foundation and The Mill and has led to the development of Whereabouts are you from? three-year funded project (2021 to 2023). 
It is therefore a necessity for us to focus on our Community Engagement efforts by undergoing a process of reflection and action, by engaging a Community Engagement Officer to join us. Martina Camilleri has joined our team as our first ever Community Engagement Officer! She is actively contributing to increase our efforts in engaging with different communities, understand their needs and develop new initiatives. The Gabriel Caruana Foundation and The Mill – Art, Culture and Crafts Centre place people and communities as pillars of our artistic processes. Since our formation back in 2016 we have focused on socially engaged artistic projects and initiatives as well as managing The Mill – Art, Culture and Crafts Centre, an artistic and cultural hub within the community. The last years have made it amply clear why people are at the core of what we do and how The Mill is energised with the exchanges and engagement between art, artists and communities. In this regard we are working towards further strengthening our organisation with the addition of a Community Engagement Officer to our team. Martina is now part of our core team, and she is contributing to our strategic foci related to community and active citizenship through creative and artistic projects, processes and methodologies. The Community Engagement Officer is acting as a unifying agent between artists and people, communities and context and between varying communities and organisations, keeping the various values and principles of the Gabriel Caruana Foundation and The Mill at the core of every endeavour. Martina will be gathering information and developing a Community Engagement Strategy that will be devised following meetings with different stakeholders. The Strategy will then be implemented through programme and project based initiatives.
Whereabouts are you from? is a Gabriel Caruana Foundation project that was awarded in 2021 the Il-Premju tal-President għall-Kreattività which is coordinated by Arts Council Malta, under the patronage of H.E. The President of Malta.