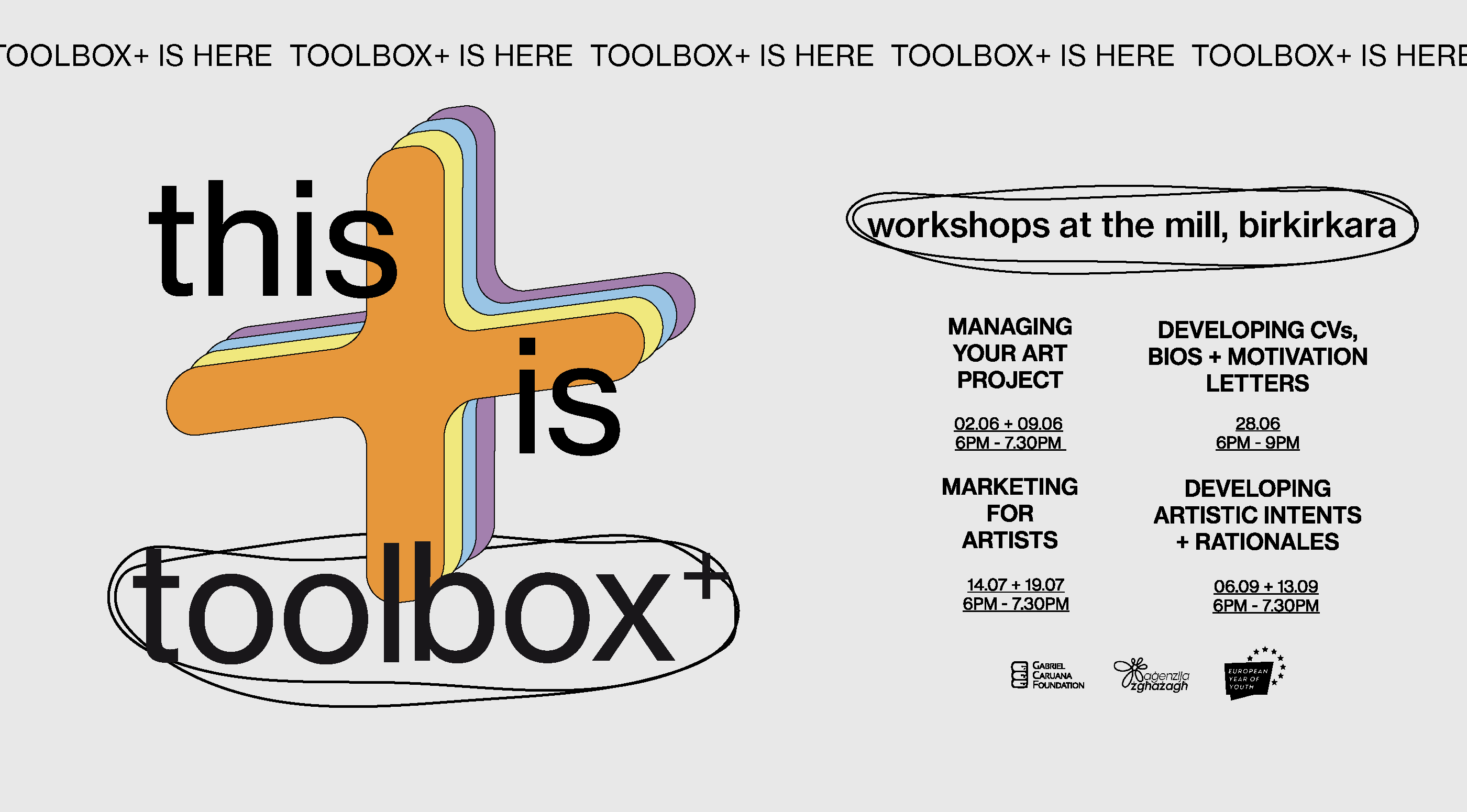 toolbox+ aims to empower up-and-coming artists to hone their skills, particularly related to project management, proposal writing, marketing and developing artistic concepts. The Gabriel Caruana Foundation has supported more than a hundred artists through exhibitions, open calls, seminars and workshops and project collaborations. Since 2020 the Foundation has developed an artistic programme specifically for emerging artists, called SPRING. This programme has so far supported more than 20 early career artists. These different experiences have revealed certain skill-sets that need further development especially by younger artists. These skills are generally acquired through experience, specific courses offered outside of Malta or through online courses. As a Foundation we aim to support modern and contemporary artists, particularly emerging artists in a variety of manners, including the sharing of professional experience within the contemporary artistic sector.
We're excited to be organising four thematic workshops from The Mill – Art, Culture and Crafts Centre, Birkirkara that will be delivered by experienced professionals. The workshops are free of charge and offered to early career artists and all you need to do is register here.  We have these workshops in store:
Managing your art project:
Part 1 Thursday, 2nd June 2022, 6:00pm – 7:30pm
Part 2 Thursday, 9th June 2022, 6:00pm – 7:30pm
Developing artistic CVs, bio-notes and motivation letters:
Tuesday, 28th June 2022, 6:00pm – 9:00pm
Marketing for artists:
Part 1 Thursday, 14th July 2022, 6:00pm – 7:30pm
Part 2 Tuesday, 19th July 2022, 6:00pm – 7:30pm
Developing artistic intents and rationales:
Part 1 Tuesday, 6th September 2022, 6:00pm – 7:30pm
Part 2 Tuesday, 13th September 2022, 6:00pm – 7:30pm
Spaces are limited and registration is required, kindly register here.
toolbox+ by the Gabriel Caruana Foundation is financed by the BeActive Scheme an initiative managed and administered by Aġenzija Żgħażagħ within the Parlaimentary Secreteriat for Youth, Sport and Volunatry Organisations.