Supporting artists/collectives by exhibiting at The Mill has been a core principle of the Foundation but also of Gabriel and Mary Rose Caruana, the founders of The Mill – Art, Culture and Crafts Centre. Since 2-17 the Foundation has supported emerging artists/collectives in various ways through curation, project development, funding and sponsor support, sales of artworks and internationalisation, a varied process that goes beyond the set-up of an artistic showcase. 
This support has organically grown into SPRING, a programme that conceptually ties in with the notion of creating a platform for the promotion of work by emerging artists/collectives. The SPRING programme is evolving to support emerging artists/collectives through different modalities.  We offer a yearly month-long solo exhibition to an emerging artist/artist collective and the development of collective exhibitions throughout the year.  This enables our artists to kickstart or further expose their work and artistic career giving them the space to investigate and intervene.
The Foundation has so far supported Maxine Attard, Enrique Tabone, Charlene Galea, and Daniel Borg in exhibiting their work through a solo exhibition at The Mill. The Foundation have also supported Noura Abdelhadfidh, Stephania Micallef, Stefan Spiteri, Ian Farrugia, Sheldon Saliba, Matthew Schembri, Martina Camilleri, Emma Fsadni and Sarah Portelli by supporting four collective exhibitions at The Mill.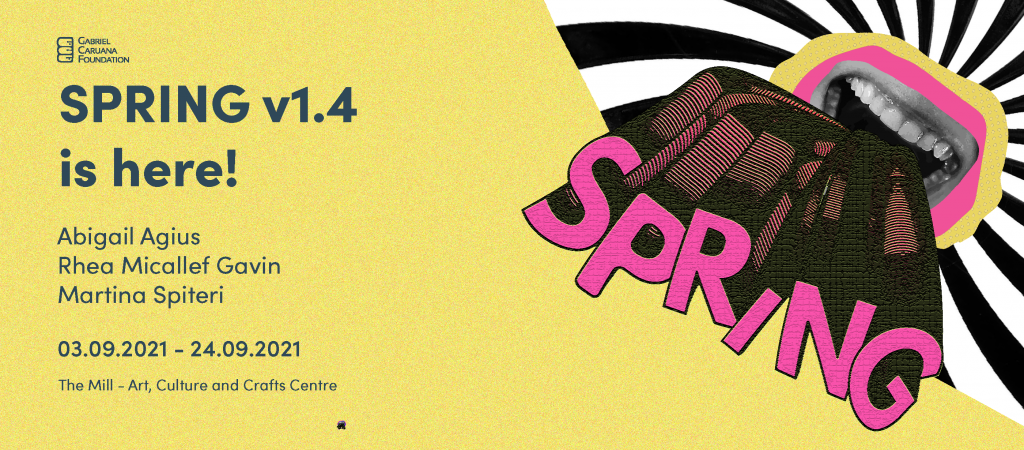 Our first open call (December 2020) has garnered an overwhelming number of submissions. Through a selection panel composed of seasoned artists, curators and art educators, 12 artists have been selected to form part of SPRING. Their work will be featured between January 2021 and September 2021. The next artists showing their works at The Mill are Abigail Agius, Martina Spiteri and Rhea Micallef Gavin. They will exhibit their works during SPRING v1.4, which will launch on the 3rd September 2021 at The Mill.